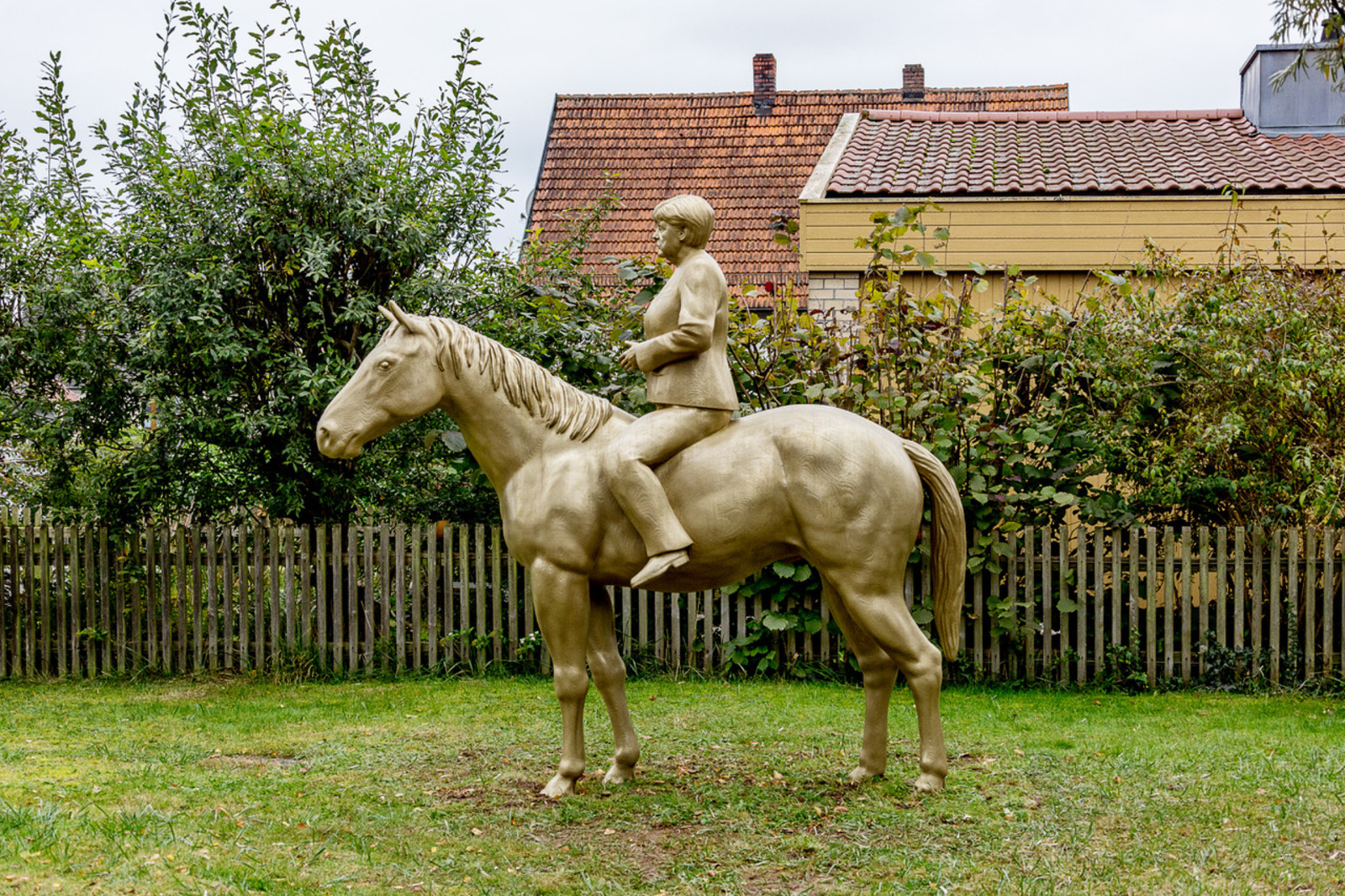 Equestrian Statue Angela Merkel
This equestrian statue of Angela Merkel, former chancellor of Germany (2005-2021) is located in front of Tempelmusem Etsdorf. The 2.70 meter high, life-size sculpture shows the politician sitting on a horse, dressed in her typical trouser suit, her hands formed into a Merkel diamond. Unlike stately idealized portraits on horseback, the realistically sculpture of the former chancellor is not placed on a pedestal. She stands on a patch of grass, facing east, without a saddle or bridle, securely standing on her mount, a quarter horse.
The man behind this sculpture is Willhelm Koch, a creative mastermind. He is and artist, museums director, designer and publisher who mixes all skills for his works.
In 2021 we took care of the elaborate realization of this 1.5 tons equestrian statue. Our technical development team produced it using our selective cement activation technology with our recycled lightweight concrete. The complex object demonstrates the great opportunity to free construction from its technical and geometric limitations through an intelligent material printing process. At the same time, this reduced the use of resources to a minimum – nor did waste or formwork occur.